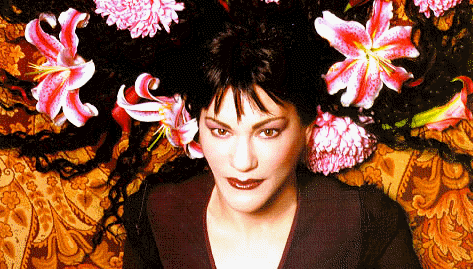 The Charmed Life of Monah Li Controversial, outspoken,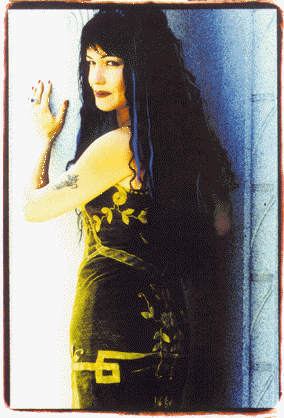 sensually exotic and fiercely ambitious.
---
Whether talking about Monah Li's eponymous clothing collection, or the designer herself, the same words apply. In the competitive world of contemporary fashion, Monah Li has emerged as one of the most exciting and original designers of her generation.
---
Monah Li created her first dress at the age of 7, inspired by her nanny who, under the supervision of her would-be designer mother, would sew all of the family's clothes. Monah Li's taste for fine fabrics and lush trimmings began at an early age. At nine, she cut up her mother's finest piece of linen to make a dress. Hoping to dissuade her from a career in the "rag trade," Monah's parents sent her to textile engineering school. At nineteen, Monah Li graduated with honors as one of the only female students to have attended the prestigious Higher Teaching Institute Industries in Austria. Monah then went on to art school where she studied fashion design under Karl Lagerfeld.
---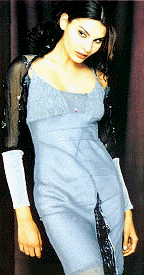 Immersed in the Austrian music scene of the early eighties and a singer and performance artist in her own right, Monah Li started hand painting on her self-designed silk dresses. "I was ridiculed by a lot of people at that time," says Monah. "While I had the short punk haircut, I would still wear pretty little outfits. Even though my clothes were made from torn and patchwork fabrics, I always dressed too feminine for the crowd I hung out with," Monah explains. I was inspired by the rich hippie clothes of the seventies, Renaissance paintings, vivid colors and romantic looks. I just couldn't bring myself to look too grungy." Soon Monah Li began selling her creations and her collection experienced success in Europe, retailing in such recognized stores as Cappuccino in Vienna and Ma Maison in Dusseldorf.
---
In 1984, Monah Li moved to Los Angeles, immediately landing a job painting silk for Trashy Lingerie. In 1986, she returned to Austria to further her education in pattern making and sewing, winning an award from the Austrian Wool Secretary as Best Young Designer in 1988. She also opened her own store in Vienna. In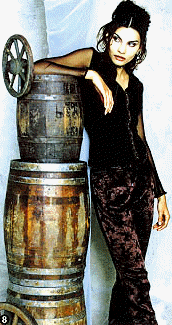 1989 she returned to Los Angeles for good. Refocusing her collection, Monah Li soon began designing women's and children's clothes for leading LA area retailers: Fred Segal and Traffic. In 1992, she took a hiatus from designing to have her daughter Lily, and returned with a renewed ambition in 1997. The current Monah Li Collection makes a whimsical yet sophisticated statement, accenting feminine, form-fitting pieces with delicate embroideries and clever architectural detail. The collection is highlighted at Monah's signature boutique in L.A.'s hip Los Feliz Village, which she opened in 1998. The vibrant Rococo space featuring Botticelli's "The Birth of Venus" hand painted on the salon floor, serves as a showcase for all seasonal Monah Li Creations. The Monah Li Collection continues to grow with plans for expansion in the U.S. and internationally.
---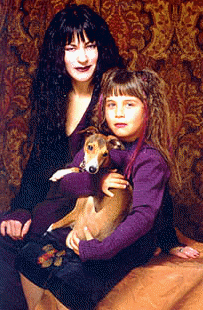 The Monah Li story is a modern romance. She met writer Jerry Stahl, author of "Permanent Midnight," on which the landmark film was based, through mutual friends in 1995. Monah was immediately drawn to his dark sense of humor and tremendous artistic talent. The two have been inseparable while maintaining demanding schedules that have included press tours, European travel and time for the daughters fostered from previous relationships. Stahl's book, "Perve: A Love Story" is dedicated to Monah, who lent emotional and editorial support to his writing process. Monah Li's success story is one of courage to overcome the emotional and spiritual demons that plagued her youth. It's a story of turning a childhood passion into a ground-breaking collection that has been embraced by the fashion press on both coasts, and has become a favorite day-to-evening resource for style makers including Nicole Kidman, Salma Hayek, Barbara Streisand, Gina Gershon, Liv Tyler, Goldie Hawn, Jada Pinkett Smith and Madonna. By Bill Stapleton
---
The Monah Li story is a poignant profile of a visionary woman who, through sheer determination, has triumphed over setbacks in her personal and professional life to become a star-powered designer on the verge of international recognition.
---